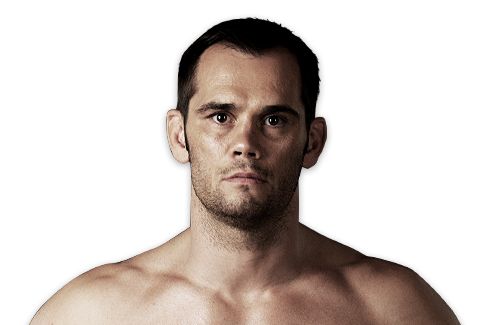 UFCs förre titelhållare i mellanvikt Rich Franklin tog nyligen fighten mot Wanderlei Silva på UFC 147: Silva vs. Franklin på kort varsel
, detta då Silvas ursprungliga motståndare
Vitor Belfort
hoppat av figthen på grund av en fraktur i handen. Franklin var dessförinnan inbokat att möta
Cung Le
på UFC 148: Silva vs. Sonnen den 7 juli i Las Vegas. Nu kommer han alltså gå en fight redan 23 juni i Belo Horizonte, Brasilien.
I en intervju med
bjpenn.com
berättar Franklin att han till en början var tveksam till att ta fighten mot Wanderlei, detta mycket på grund av den korta tid han nu har på sig att ställa om från en fightingstil till en annan. Franklin som tidigare aldrig tackat nej till en fight säger så här i intervjun.
"Initially, I wasn't sure if it was a good idea to fill in this spot", säger Franklin. "I was in Singapore on the complete opposite side of the earth preparing for a specific kind of opponent. My prep was cut 2 weeks, and I had to get on a plane IMMEDIATELY to come home and make adjustments necessary".
Le som har en helt annan fightingstil än Wanderlei har gjort det svårare för Franklin att på kort tid ändra sin gameplan inför fighten.
"I've been home a day and a half, and we have yet to do a tape breakdown on Wand again. That's like night and day. Southpaw to Conventional, aggressive vs. passive, and their styles are completely different".
Om Wanderlei Silva säger Franklin att hans fightingstil är i stort sett likadan sedan hans tid i PRIDE, en fighters grund förändras aldrig men att vissa förändringar kan ske.
"Again, I need to look at the tapes on him", säger Rich. "The core of a fighter will remain the same, but I need to evaluate whether or not Wanderlei has developed any new tricks in his game that he didn't have the last time we fought".
På frågan om Silva kommer att ha svårigheter med att byta måtståndare från Belfort till Franklin svara Franklin att både han och Belfort har en liknande fightingstil och att det kan vara till en fördel för Silva som inte behöver ändra så mycket i sin gameplan.
In my opinion, not much honestly", svarar Franklin. "We are both well rounded southpaw strikers, so in that sense the switch is a bit advantageous for Wand. If I didn't think I could win this fight, I would not have accepted it".